Delhi Travel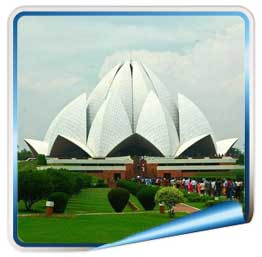 For the visitor, Delhi portrait an incredible introduction to the cultural wealth, its rich architecture and the luxuriance of India. Today, being the capital city and the main administrative center of India, Delhi has adopted post-modernism in its purest form. The concretion of culture and modernity is manifested everywhere.
Delhi tourism offers you a awe inspiring array of destinations which would cast an existing reflection with the harmony of the Indian travelogue that offers you a kaleidoscopic culture, magnificent monuments, a glamorous night life and much more. New Delhi is the El Dorado for the perceptive traveler with its Moghul architecture and congregated bazaars of Old Delhi contrast with the grandeur of New Delhi, whose extensive avenue offer changeable viewpoint of Lutyen's panoramic city.

The vast legacy of Delhi consists of prestigious monuments of the Red Fort, Qutab Minar and Jama Masjid, they are majestic venerated colossal structures built in red stone. The lush green meadows of Delhi around Rajghat and the India Gate will surely leaves one mesmerized. The magnificent Mughal Gardens in Rashtrapati Bhavan complex is the foremost specimen of British architecture. The splendid Lotus Temple as well as the Birla Mandir and the modern architectural spectacle Lotus Temple are fine combination of tradition and modernity in the buzzing capital, New Delhi. The newly built Akshardham Temple is one of the finest Temple in India situated in Delhi and everyday lots of tourist comes to visit this temple.